Art – Don't worry if you don't 'get' or even like it.
Tastes vary and are generally relative to the individual's experiences and develop naturally in this way. Tastes can indeed be 'educated' (or trained, if you like), but knowing something is no guarantee of enjoyment or engagement. One might understand a thing and still not 'get' or even like it, for that matter.
For example, I understand the beauty and artistic/geometric/theological significance of 12thC Christian icon paintings, but in truth they hold no place in my heart and I wouldn't be saving them if our planet was suddenly scheduled for intergalactic demolition. Bernini's David (c. 1664) is another story entirely – for me, this David epitomises the human condition, our striving, intensity, and vigour in the face of great opposition, our struggle to be heard (in this case: seen) amongst the moaning many.
He is the rugged forthright individual with a concentrated gaze we all recognise; he embodies Bernini's artistic mastery of both eye and hand. For others, he's just another twisted Baroque 'statue' to nod at vacantly while listening to the audio-guide 'explain' its significance on one's 1-hour tour of the Borghese Collection, while wondering 'what's the deal with all these naked dudes?'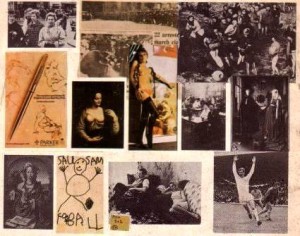 Taste by & large, is learned – in the case of 21st C people it is also conditioned or groomed or engineered. For anyone doubting or seeking to explore this notion further I strongly encourage the reading of John Berger's highly regarded yet easily understood 'Ways of Seeing', which neatly explains the connections between the art we know (even subconsciously) to the way we consume. Not only will this slim volume enhance your understanding and viewing pleasure of 'classic' and modern art, but Berger's insights have much to say about how the world of advertising has long recognised and manipulated the allure of art – specifically the oil painting – and has used this knowledge to direct and refine their filament attachments to our desires. Most especially to those impulses we have to satisfy our irritating dissatisfactions (which also have been fabricated or engineered).
But I digress…as I do.
Berger's chapters on oil paintings are eye-opening as they expose the notion of self-admiration (usually the 'sitters') via display of wealth or symbolic object and the less-than-purely-artistic-intentions that motivated their creation, subsequent exhibition and collection, and conservation of not only the physical painting but the ideologies behind them.
Heady but seriously humanising stuff!
Once decoded, paintings – their contents, references, histories, creators and owners – all become combined in a richer narrative: a human story. Seen in this way, they – and all Art – allow us to reach back and connect to the human hands of their making; the original intentions and mythologies need not override the very human story that is the totality of its existence in the Now.
So, as I said earlier, don't worry if you still don't 'get' or even like it', just explore it – be open to its proposition. Art may at times appear challenging, but it draws no blood*. Saying this, it may however, leave a mark. And, Lucky those marked by their experiences with Art!
*Well, except perhaps at a Ron Athey performance – but that, my petals, is another blog indeed!
PHOTO References:
Bernini's David:
Image: https://nnschulz.files.wordpress.com/2013/10/bernini-david2.jpg
Website: Nikki's Art Appreciation Blog (an everyone writes on Art!)
The Ambassadors (Holbein – painted 1533)
Image link: http://macaulay.cuny.edu/eportfolios/eversleyarts/files/2012/09/ambassadors.jpg
website ref: Art & the Ruling Classes
Ways of Seeing
Image: http://asymptotik.net/artweb/ways_of_seeing.jpg
Website: Essay 1 – http://asymptotik.net/artweb/berger.html
John Berger – feminist quote:
Image – http://image.slidesharecdn.com/representation-100607080818-phpapp01/95/representation-16-728.jpg?cb=1275898136
Website: http://www.slideshare.net/ecclestona/representation